Recent Shows - Action of Summer 2017
Greetings, music (and also other) nerds! I wanted to share briefly about my experience over the last few weeks. I had some wonderful shows and lovely venues with fantastic people. I also have a really long and stressful, yet fulfilling and satisfying few days ahead of me, full of performances! I'll go in order!
12 April 2017 - Dosey Doe
We headlined a show at the Big Barn of Dosey Doe in Spring. We had almost 100 guests who participated in a lively evening of song and dance! It was awesome to play in a space that could actually hold us. We even had a legitimate green room experience for the first time as a band. The show went well, and came complete with lights and a decent recording of a track or two, including the debut of the song "Ruby", written and sung by Seth.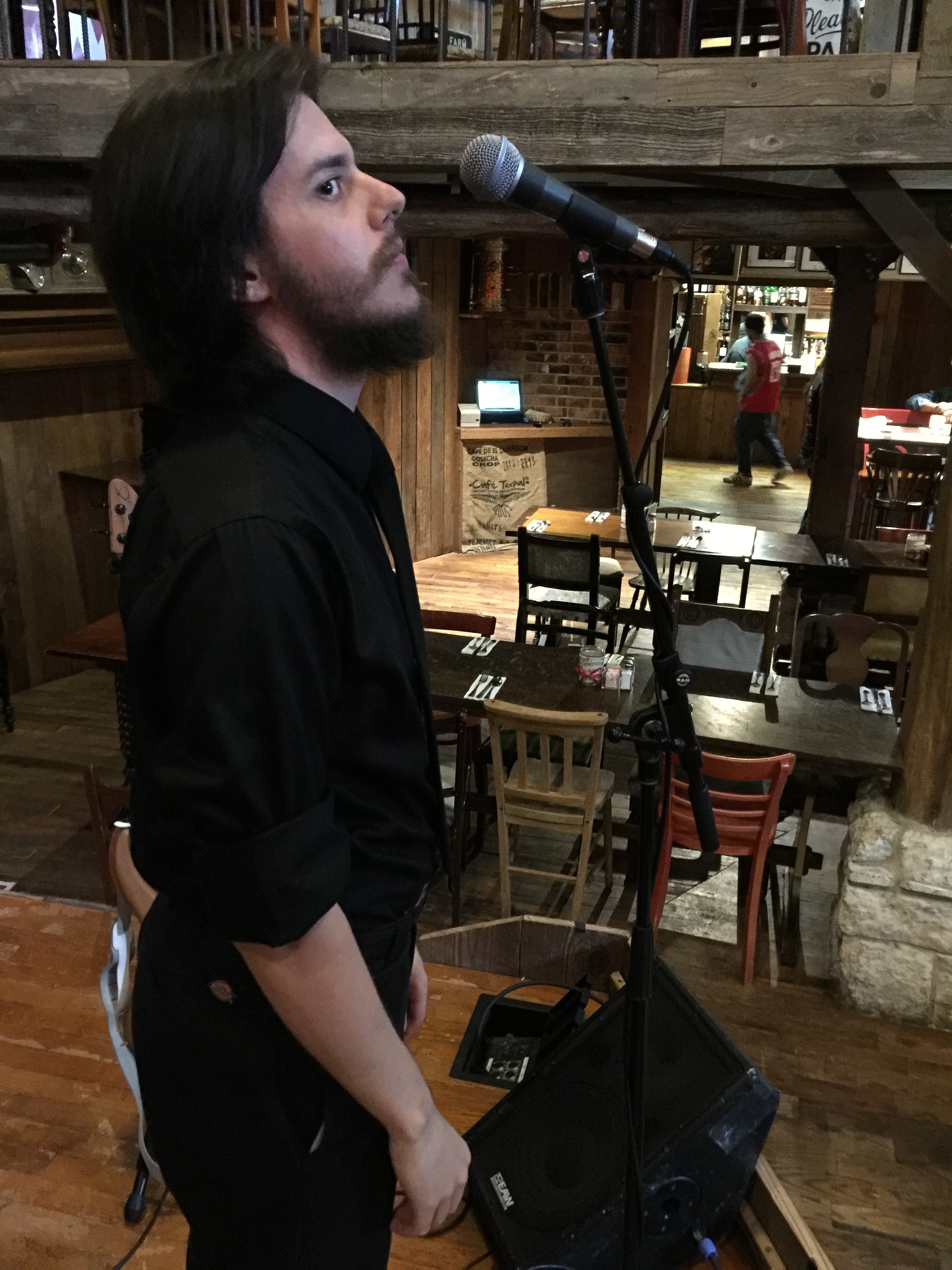 16 April 2017 - Easter Mass at St. Theresa Catholic Church
I got to play with a few UH cats on some simple, but moving brass quartet/timpani. I loved getting to revisit that inspiring space, and I thought we sounded great! I'll be back there some time this summer for another event.
21 April 2017 - Avant Garden
Carthy rolled in for an acoustic show, and set the mood for several poets. It was a simple night, and for a one-off spot, and an open mic feel, the crowd received us well. I love getting to see people share poetry and prose, so it was a great night.
Also, as of next fall, I will be enrolled at Sam Houston Stats University pursuing my Master's in Music Composition! I'm excited to be back in Huntsville doing what I love to do, and learning how to do it better. I'm psyched to start my journey toward a higher higher education! That's a thing, I'm sure... At any rate, I'll be in town for at least two more years, so now that I have made that decision, I will begin setting down my roots for the foreseeable future!
I've got plenty coming up this summer, so stay tuned!
Some links to great venues and events!
http://www.avantgardenhouston.com/events/month/
http://www.doseydoe.com/ - Check out the Concerts and Events tab for a current calendar!
https://sttheresa.cc/